Welcome to my personal Tanya Tate Diary...
I have lots of things going on right now between shooting movies, award shows, fan shows, webcam, casting couch and photo shoots.

Here is a look at some things I'm up to on my schedule to see how you can meet a pornstar"

Every Tuesday listen to the Tanya Tate Show on Vivid Radio and Sirius XM channel 415. LIVE every Tuesday 1pm PST. You can call me and talk to me live on 855-998-4843 / 855-99-VIVID. What do you want for next week's topic? Let me know!


Solo webcam I will update the next show soon.

March 31st - BIRTHDAY!! Thank you everyone for the gifts too kind!! You can treat me all year round!! http://bit.ly/TTWishList


June 17th - Millie's BIRTHDAY!! My boxer dog Millie will be 3. I added some things she wants to my wishlist http://bit.ly/TTWishList

June 23rd to 25th - Exxxotica Chicago, I will be signing at Bad Dragon booth all 3 days. Maybe I will hosting a live Vivid Radio show and possible seminar, watch this space for more info. Exxxotica takes place at Donald E Stephens Convention Centre, 5555 N. River Road, Rosemont, IL 60018. Come meet me there.

If you want to take me for drinks and dinner check out my meet page (NOT an escort and not a SEX service).
MORE NEWS
Keep checking back for more Tanya Tate dates for your diary & Join my Newsletter. Come meet me soon!!
Want to meet me in person? Check my diary or book a one on one via my meet and greet date.
Want to call me? You can talk to me via CallTanyaTate.com & DreamLover.com/tanyatate.
You can text me TextTanyaTate.com.
Want to bang my pussy? This is the only way you can do it via FuckTanya.com.
Want to Skype with me buy time bit.ly/SkypeTT
Buy my goodies and latest signed DVD on TanyaTateStore.com & Tanya Tate Fleshlight Pussy.
Kisses & Licks Tanya Tate xox
https://www.youtube.com/watch?v=3rnwqINW7_g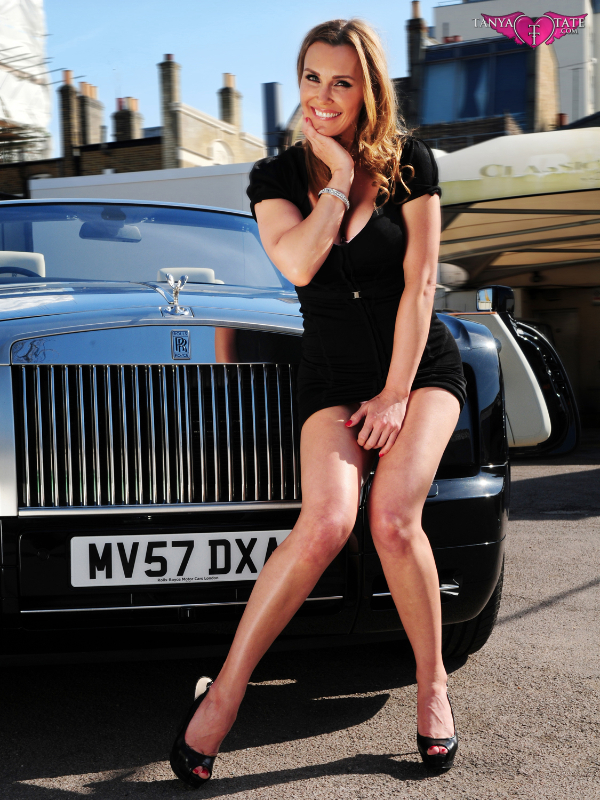 Tanya Tate UK Pornstar Rolls Royce